All Perazzi Second Hand guns are fully serviced including the replacement of any spare parts if necessary. All Second Hand Perazzi HPX guns carry a full 24 Months full warranty excluding stock.

PERAZZI MX 2000S 32″ SPORTER.  2016 and in  V/G condition.   Special shaped competition Stock. Can be modified or exchanged.   £7495.

SECOND/HAND BROWNING B725 30″ SPORTER GAME.  Left handed multi choke. Good Condition, twelve months full Guarantee.  £995.
PERAZZI MX8 RSR 33″ GAME. This is an almost new gun, on sale from a customer who has had to move away from shooting.  Fired less than 100 times and indistinguishable from new.  About 3 years old.  A really superb gun with auto safe and still a full 3 years guarantee.  (Stock one year.)  Current RRP £11365.  Asking price, £9250.  Save over £2k.  Bargain of the month.
PERAZZI MX8 DSR 33″ SPORTER.  My best Perazzi sporting gun in excellent condition about 3 years old.  Adjustable comb, fixed chokes (can be altered) and cased.  Current RRP over £11k, asking price £7750.
PERUGINI & VISINI 30″ GAME GUN.  In mint plus condition with superb engraving and woodwork and excellent sideplate engraving.  Current RRP over £30k.  Asking price £18500.
Second hand pair of Perazzi MX12 sc3 30 3/4″ game guns. app 8 years old in very good condition mechanically but new fully fitted stocks are needed and will be supplied in the price.  12 months all parts and labour guarantee and guns will be fully serviced before sale.    £18k the pair or maybe available seperately.   current new retail over £30k.

Perazzi HPX SR1 34″ Sporter with selectable trigger and isis spring based recoil pad.  A great Sporter for the heavier shooter.  2 years parts & labour g/t (stock 1 year)  current RRP £10600.  asking price £6750.
 

Perugini & Visini Suprema HVR prototype 29.5″ barrels in almost new condition with adjustable comb. very little use.   a very nice gun great for skeet or sporting and a great game gun too.  current RRP £16500.  asking price £10750.  2 years all parts and labour g/t. (stock 1 year.) 
 
 
1 x Matched pair of Miroku MX60 32″ game guns.  In good condition but 1 stock needs replacing at a cost of around £1200.  Asking price as is £3750 or with fitted new stock, (stocks?)  POA.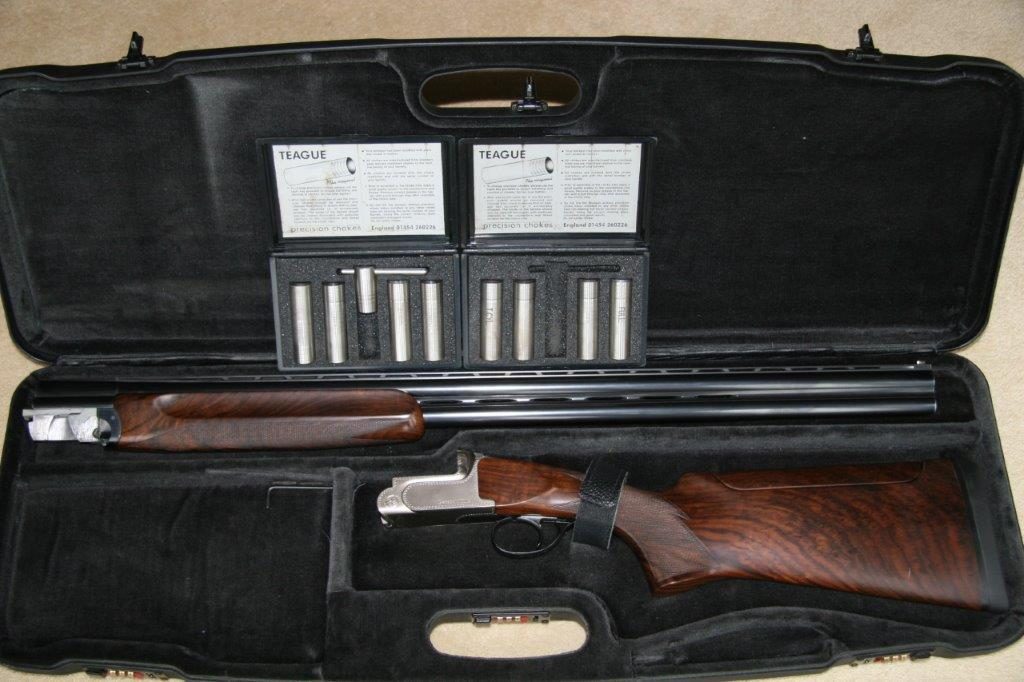 Second Hand Perazzi MX12 sporter. 30 3/4 M/C barrels with 10 Multichokes. About 9 years old. In good condition and with adjustable stock. £4450 ONO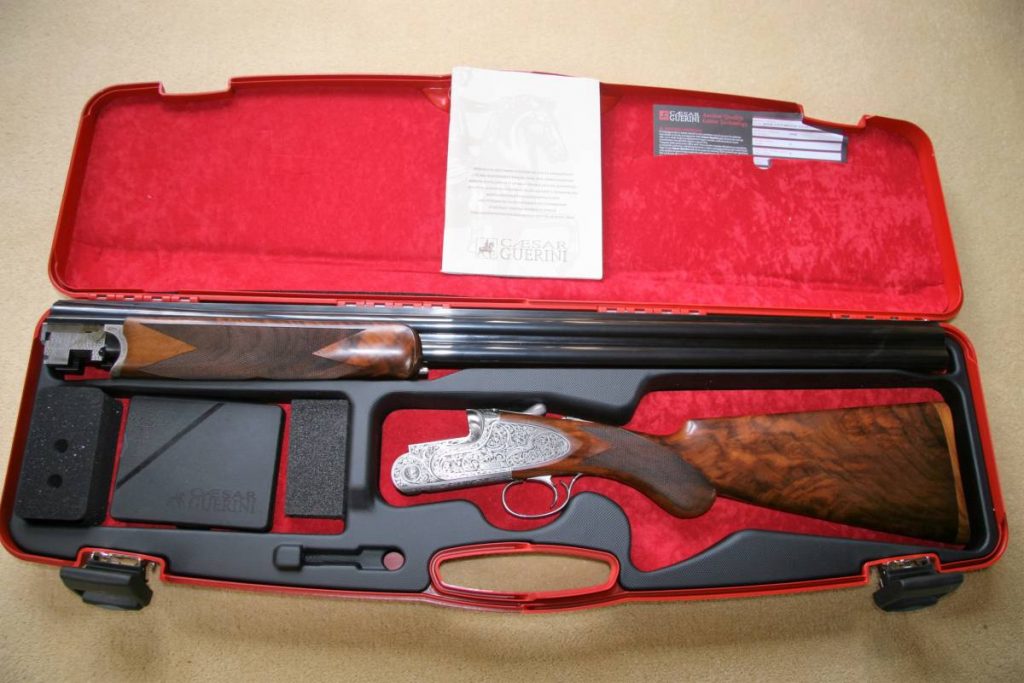 Second hand Guerini Maxus 32" 12g sporter M/C in immaculate condition.  Just over 12 months old.  Asking price £2500.